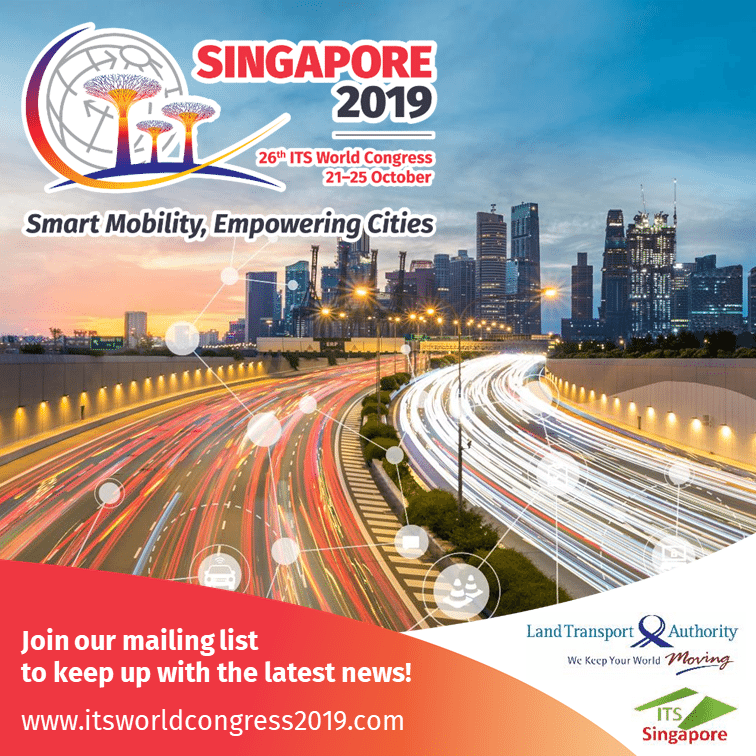 The Frame NEXT project will be present at the ITS World Congress 2019 in Singapore on 21-25 October 2019 with a technical paper.
The Frame NEXT project will be present at the ITS World Congress 2019 in Singapour on 21-25 October 2019.
The Topics are the evolution of the Frame Architecture, fields of usage and frameworks itself.
Paper Number: EU-TP2318
Paper Topic: ITS Framework architectures as tools for modern transport systems in a networked society – the FRAME NEXT project
Keywords: ITS Architecture, EU wide ITS Services, Systems Engineering
Abstract:
The increasing connectivity in transport, and the growing demand for intelligent transport services (ITS) caused a paradigm shift from ITS systems to service delivery. Incrementally complex Intelligent Transport Systems (ITS) necessitate a structured implementation approach based on the use of ITS Architectures and methodologies. From an excellent starting point the FRAME NEXT project is developing the European ITS Framework Architecture, in short FRAME, further. The extension of FRAME is based on the oncoming needs from authorities and private ITS providers to full fill the latest regulations of the EU ITS Directive 2010/40/EU on their way to interoperable services. The resulting Frame Architecture will be able to offer a common ITS architecture for interoperable intelligent transport services. The extension of the ITS architecture for the Areas of the ITS directive and with additional views, like the organizational view, needed today for defining the possible cooperations between various stakeholders delivers an additional impetus for the fast implementations of ITS services in Europe.