FRAME @ ERTICO Academy: Introduction to FRAME Architecture Tool
Functions of the FRAME Architecture Tool
The ERTICO Academy is a unique training platform that offers Public Authorities and their teams personalised and interactive trainings in smart mobility on a wide range of topics.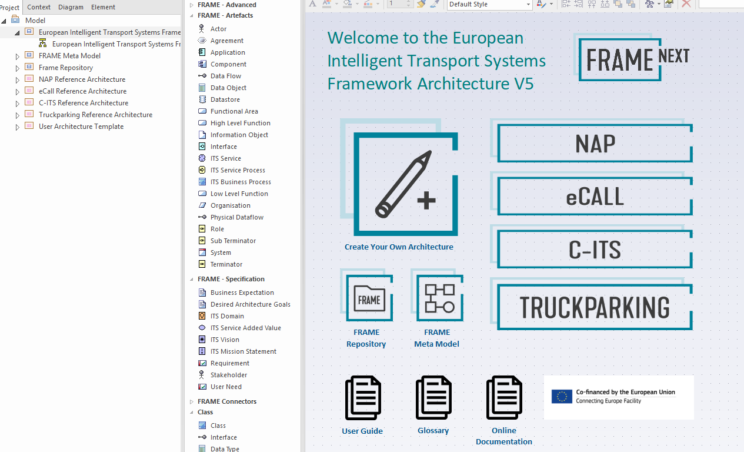 Presenter Alexander Frötscher introduce the project FRAME Next and the historical value of FRAME.
With a focus on practical topics the parts of the FRAME Architecture Tool are axplained and the hurdels in developements are mentioned.
He also pinned out on ongoing activities and future developments.